01
ABOUT US
Game Development Brand
By Kenoobi Group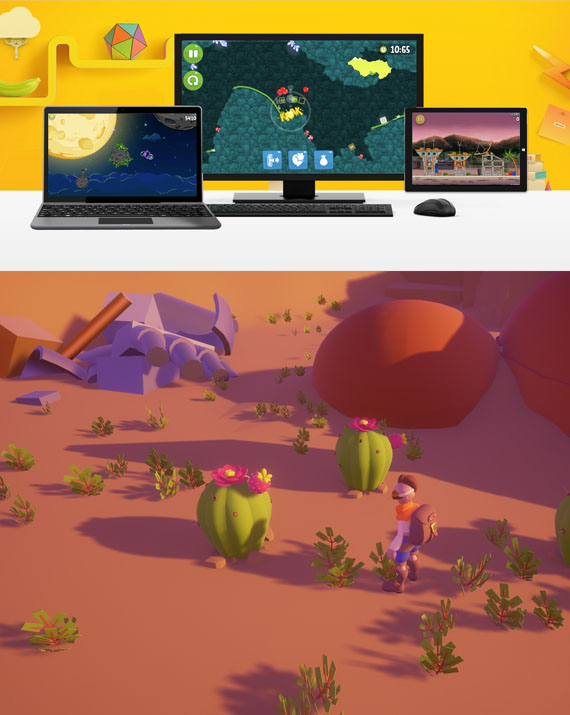 About Us
Kenoobi Games is a game development division of Kenoobi Group, headquartered in Nairobi, Kenya. We are a talented and creative team of designers, artists, producers, programmers, and managers who are focused on crafting addictive games that amaze and excite players and users. The Kenoobi Games crew specializes in cross-platform game development for all the popular genres, from casual and RPGs to virtual reality and MMOs. Our cost-effective services are proven by dozens of satisfied clients worldwide and hundreds of games — played by more than 100k people — that have been deployed to app stores. Features such as data capture, data explorer, funnel analyzer, and data reporting are custom mobile game analytics tools integrated and programmed to maximize ROI.
If you are looking for a flexible and professional game development studio, Kenoobi Games is just what you need to make your game a commercial success!
BRAND GAMES

Managed service that develops branded games for clients. We can develop games for advertising quickly and easily using our highly experienced team.

SIMULATIONS

We can simulate real-life situations from decision making and management, to flying and farming! Our simulation games can help with training, analysis, or prediction.

ELEARNING GAMES

Our e-learning games helps users experience novelty, curiosity and challenges with rewards creating a better learning experience and learning environment.

TREASURE HUNT GAMES

Games in which participants follow a set of directions and discover clues in the real world to help solve a puzzle en route which is within the game.

AR/VR EXPERIENCES

We provide high quality immersive virtual reality services and 360° video live streaming production and interactive virtual tours for various businesses.

CASUAL ESPORTS

To increase competition amongst your users, we create multiplayer games and reward the winners of the event with tangible rewards.

PLAYABLE ADS

We create Playable Ads which is an innovative rich media banner format, containing a branded game which can be played within the banner unit.

Sweepstakes and Contests

Use Kenoobi Games to create a fun, engaging and interactive competition. Run leaderboards to choose your winners by rank, or run the game as a lucky dip.

SOCIAL MEDIA GAMES

Brings a fully social gaming experience to the Facebook app. Let users challenge their Facebook friends and check out how you're doing on a customised leaderboard.